Team members of Apergy's US Synthetic recently visited a local elementary school in Price, UT.
The trip was part of US Synthetic's outreach program, "Engineering Good." The goal was to teach problem solving skills to students for their personal and professional development.
"At US Synthetic, we have a culture of problem solving," said Joe Weight, Quality Specialist. "We went through a lean manufacturing transformation not long ago and we found the best way to do that is to enable our people to solve their own problems."
The presentations made by the employees used real-life problems they needed to solve on the job. As a hands-on activity, the US Synthetic team members instructed students to build towers out of paper. They gave the students a time limit and then measured who had the tallest tower that could hold a small weight. The children completed the activity multiple times, learning from their mistakes from the previous rounds, only to build bigger and stronger towers in the end.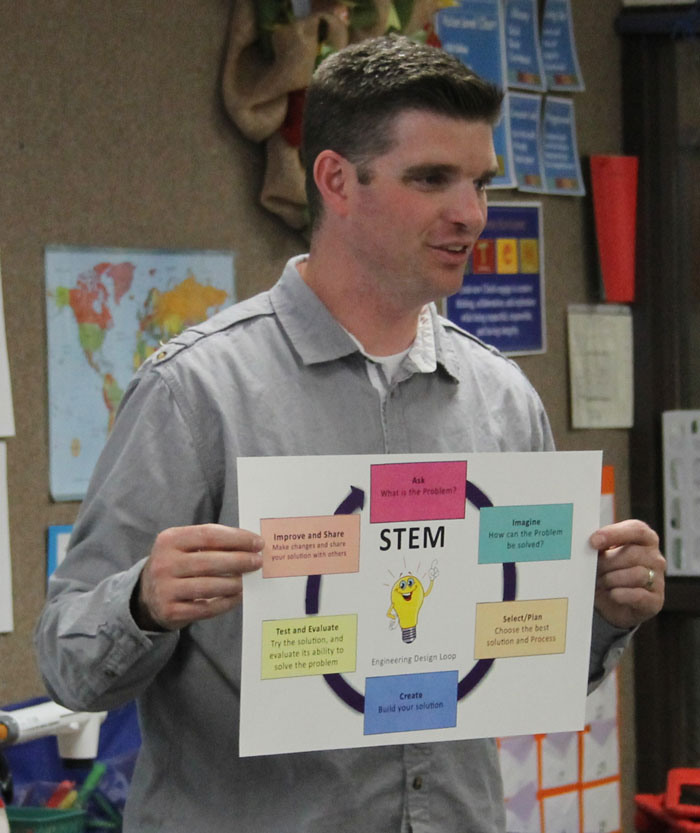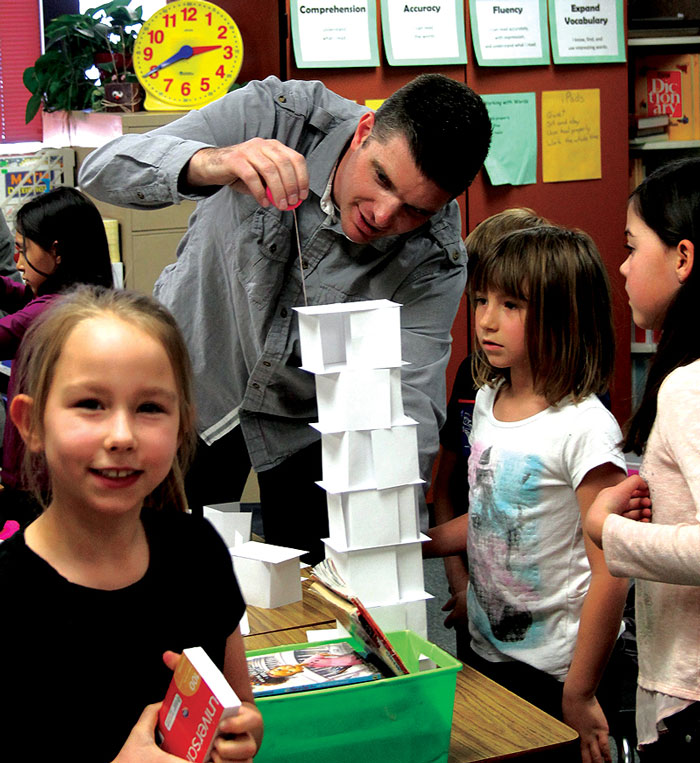 Photo: Sun Advocate